Mary Chapin Carpenter '81 DMUS'96 hon., Featured Performer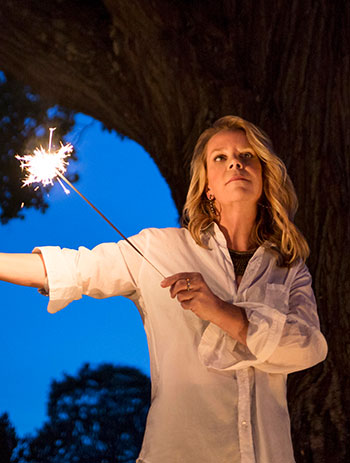 Five-time Grammy Award-winning singer-songwriter and Nashville Songwriters Hall of Fame inductee Mary Chapin Carpenter hits the road in 2017, performing songs from her expansive 14-album catalog and new songs from her latest record The Things That We Are Made Of, released May 6, 2016.
Produced by 2016 Producer of the Year Grammy-nominee Dave Cobb (Jason Isbell, Chris Stapleton), the album features eleven new songs written by Carpenter, and has received critical acclaim from NPR and Rolling Stone, among others. The Associated Press calls it, "…an evocative collection of songs," while The Huffington Post declares, "…Carpenter is now at the height of her musical career, painting a compelling, relevant piece of art tinged with mixed feelings of grief and joy, all without preaching or darkening our minds with sadness."
Beloved by fans and critics alike, Carpenter has recorded 14 albums and sold over 14 million records. Previously, in 2014, Carpenter released her debut orchestral album, Songs From The Movie, which was arranged and co-produced by six-time Grammy winner Vince Mendoza. Since its release, Carpenter has performed alongside the New York Philharmonic, the BBC Scottish Symphony Orchestra, the London Concert Orchestra, the L.A. Philharmonic and the National Symphony Orchestra among many others.
Jill T. Furman '90, Keynote Speaker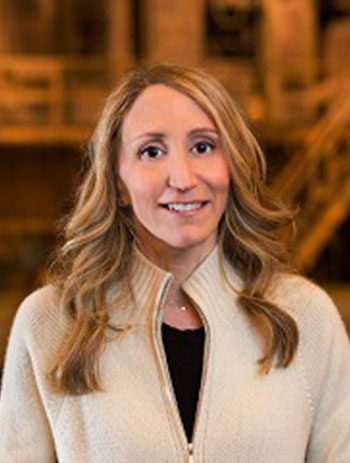 Ms. Furman is a theater producer who received a Tony Award for Best Musical for Hamilton (2016) and In the Heights (2008). Other Broadway shows include: Rodgers + Hammerstein's Cinderella, The Heiress, Seminar, West Side Story, The Drowsy Chaperone, Sly Fox and Fortune's Fool, and she has also produced numerous shows off-Broadway and around the country.
In 2011, Ms. Furman received the Robert Whitehead Award for Outstanding Achievement in Commercial Theatre Producing. She received a BA in art history from Brown University and an MBA from Columbia University. Ms. Furman is on the Alumnae Board of the Spence School, the Arts Advisory Council at Brown, and is a member of the National Board of Review of Motion Pictures.
Senator Maggie Hassan '80, P'15, Keynote Speaker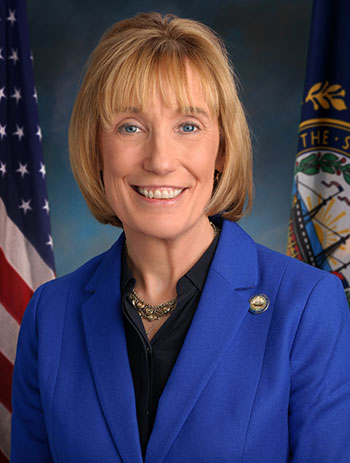 Elected to the United States Senate in 2016, Maggie Hassan is focused on listening to the people of New Hampshire and working with members of both parties to solve problems and help expand middle class opportunity, support innovative small businesses, and keep New Hampshire and America safe, secure, and strong. She is the second woman in American history to be elected as both Governor and United States Senator, along with fellow New Hampshire Senator Jeanne Shaheen.
In the United States Senate, her priorities include supporting states' efforts to combat the heroin, fentanyl and opioid crisis; expanding access to job training and making college more affordable for our students and families; and helping innovative businesses grow and create good jobs. She is also focused on protecting and strengthening Social Security and Medicare; ensuring that veterans get the services they need and deserve; combating climate change and preserving our natural resources; and protecting a woman's right to make her own healthcare decisions.
Senator Hassan's committee assignments allow her to focus on these as well as other critical priorities facing New Hampshire's families, small businesses, and economy. She is a member of the Senate Committee on Homeland Security and Governmental Affairs; the Committee on Health, Education, Labor and Pensions (HELP); the Committee on Commerce, Science, and Transportation; and the Joint Economic Committee.
Senator Hassan was drawn to public service as an advocate fighting to ensure that children like her son Ben, who experiences severe disabilities, would be fully included in their communities and have the same opportunities that all parents want for their children.
In 1999, Governor Jeanne Shaheen asked her to serve on the Advisory Committee to the Adequacy in Education and Finance Commission. Her experience as a business attorney, along with her role as the parent of a child who experiences disabilities, enabled her to provide a unique perspective as the commission did its work.
Senator Hassan was first elected to the New Hampshire Senate in 2004, serving the people of the 23rd District, which included numerous Seacoast towns. During her six years in office, she was selected by her colleagues to serve as both President Pro Tempore and Majority Leader of the State Senate.
In 2013, she was sworn in as the 81st Governor of New Hampshire. Throughout her two terms as Governor, she responsibly balanced the state budget; created a business-friendly environment that saw New Hampshire's unemployment rate drop to among the lowest in the nation; worked to implement a comprehensive, hands-on approach to the heroin, fentanyl and opioid crisis; and froze in-state tuition at state universities for the first time in 25 years while lowering tuition at community colleges.
Maggie Hassan earned her B.A. from Brown University and her J.D. from the Northeastern School of Law. She and her husband, Tom, who serves as the President of School Year Abroad, are the proud parents of two children, Ben (28) and Meg (24).
Lynn Nottage '86, DFA'11 hon., Keynote Speaker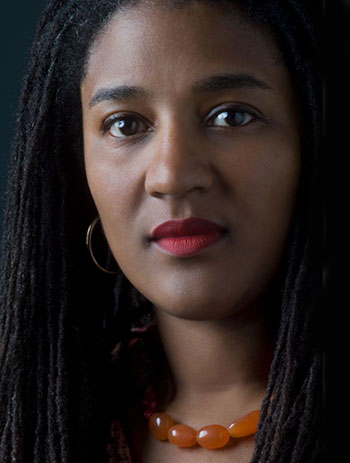 Lynn Nottage is a Pulitzer Prize winning playwright and a screenwriter. Her plays have been produced widely in the United States and throughout the world. They include By The Way; Meet Vera Stark (Lily Award, Drama Desk Nomination); Ruined (Pulitzer Prize, OBIE, Lucille Lortel, New York Drama Critics' Circle, Drama Desk, Outer Critics Circle Award and Audelco); Intimate Apparel (American Theatre Critics and New York Drama Critics' Circle Awards for Best Play); Fabulation, or The Re-Education of Undine (OBIE Award); Crumbs from the Table of Joy; Las Meninas; Mud, River, Stone; Por'knockers; and POOF!. Her new play, SWEAT, premiered at Oregon Shakespeare Festival and subsequently played at Arena Stage. It is being produced this fall at the Public Theater. In addition, she is working with composer Ricky Ian Gordon on adapting her play Intimate Apparel into an opera (commissioned by The Met/LCT).
She is the co-founder of the production company, Market Road Films, whose most recent projects include The Notorious Mr. Bout directed by Tony Gerber and Maxim Pozdorovkin (Premiere/Sundance 2014), First to Fall directed by Rachel Beth Anderson (Premiere/IDFA, 2013) and Remote Control (Premiere/Busan 2013- New Currents Award). Over the years, she has developed original projects for HBO, Sidney Kimmel Entertainment, Showtime, This is That, and Harpo. She recently finished working on Spike Lee's new Netflix series She's Gotta Have It.
Nottage is the recipient of a MacArthur "Genius Grant" Fellowship, the Susan Smith Blackburn prize for SWEAT, Steinberg "Mimi" Distinguished Playwright Award, the Dramatists Guild Hull-Warriner Award, the inaugural Horton Foote Prize, Lilly Award, Helen Hayes Award, the Lee Reynolds Award, and the Jewish World Watch iWitness Award. Her other honors include the Doris Duke Artist Award, the Laura Pels Master American Dramatist Award, the American Academy of Arts and Letters Award, the National Black Theatre Fest's August Wilson Playwriting Award, a Guggenheim Grant, PEN/Laura Pels Award, Lucille Lortel Fellowship, and Visiting Research Fellowship at Princeton University. She is a graduate of Brown University and the Yale School of Drama, where she has been a faculty member since 2001. She is also teaching graduate playwriting at Columbia School of the Arts.
Perri A. Peltz '82, P'19, Keynote Speaker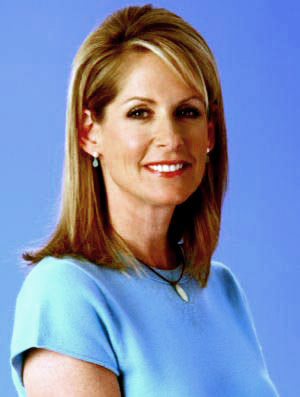 Perri Peltz is a documentary filmmaker and public health advocate who began her career as a television news journalist. Her most recent documentary premiered on HBO in December, 2016. Her film, Remembering the Artist Robert De Niro, Sr., premiered at the Sundance Film Festival and aired on HBO in 2014. Perri directed the highly acclaimed HBO documentary The Education of Dee Dee Ricks, which explores the disparities in the United States health care system as seen through the lens of an unlikely friendship between two women battling breast cancer. She served as Executive Producer on A Journey of a Thousand Miles: Peacekeepers, which premiered at the 2015 Toronto International Film Festival. She directed Prison Dogs, which follows a group of prison inmates who train service dogs for veterans living with Post Traumatic Stress Disorder. Perri also directed A Conversation About Growing Up Black and A Conversation with Police on Race, as part of the conversation series for The New York Times Op-Docs. Additionally, she hosts two radio shows on SiriusXM.
Governor Gina M. Raimondo, Keynote Speaker
Gina M. Raimondo is the 75th Governor of Rhode Island, and the state's first female governor. Prior to her inauguration in January 2015, Raimondo served as the state's General Treasurer and worked to redesign Rhode Island's public employee pension system. To move the state forward, she is focused on building the skills our students and workers need to compete in the 21st century, fostering innovation, and attracting entrepreneurs to stimulate the economy and create jobs.
Raimondo attended Harvard University for her undergraduate degree and graduated magna cum laude. Following Harvard, she won a Rhodes Scholarship to Oxford University where she earned a doctorate in 1995 and met her husband Andy Moffit. Raimondo and Moffit both then attended Yale Law School.
After graduating, Raimondo clerked for US District Judge Kimba Wood. She served as founding employee and senior vice president at Village Ventures, a venture capital firm based in Williamstown, Massachusetts before co-founding her own venture capital firm in Rhode Island, Point Judith Capital. Raimondo and Moffit are parents of two young children, Ceci and Tommy.
Cecile Richards '80 LHD'10 hon., Featured Speaker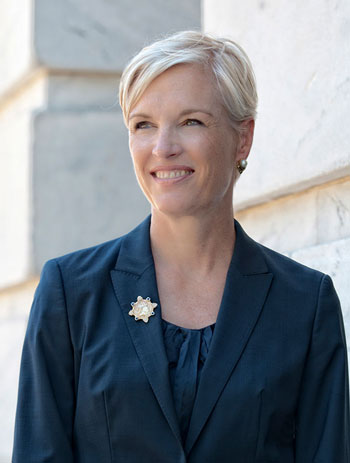 As president of Planned Parenthood Federation of America and Planned Parenthood Action Fund, Ms. Richards leads a movement that has worked for nearly 100 years to build a healthier and safer world for women and teens. Every year, approximately 650 Planned Parenthood affiliate health centers nationwide provide healthcare services to 2.5 million patients, and sex education and outreach to 1.5 million people. Planned Parenthood's website receives 60 million visits a year from individuals seeking health care services and education in both English and Spanish.
Since joining Planned Parenthood in 2006, Ms. Richards has expanded its advocacy for access to health care and ensured that Planned Parenthood played a pivotal role in shaping health care coverage and services for women under the Affordable Care Act. In 2011, she led an unprecedented nationwide campaign to preserve access to Planned Parenthood preventive care through federal programs. Under her leadership, the number of Planned Parenthood supporters has more than doubled, reaching 9 million.
Before joining Planned Parenthood, Ms. Richards served as deputy chief of staff for House Democratic Leader Nancy Pelosi. In 2004, she founded and served as president of America Votes, a coalition of national grassroots organizations working to maximize registration, education, and voter participation. She began her career organizing low-wage workers in the hotel, health care, and janitorial industries throughout California, Louisiana, and Texas.
Ms. Richards is a frequent speaker and commentator on issues related to women's rights, reproductive health, and sex education.
Ms. Richards currently serves on the board of the Ford Foundation. She and her husband, Kirk Adams, have three children and reside in New York City.
Diane von Furstenberg P'91, P'92, Keynote Speaker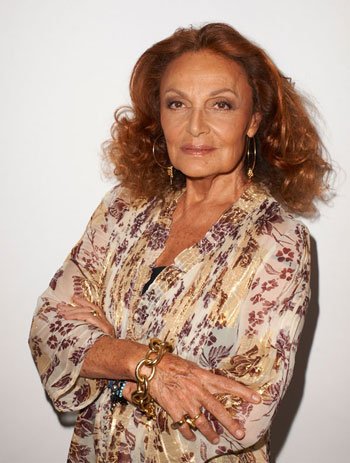 Diane von Furstenberg entered the world of American fashion when she arrived from Europe with a suitcase full of her dress designs. In 1974, she created the wrap dress, which came to symbolize power and independence for an entire generation of women. By 1976, she had sold over a million of the dresses and was featured on the cover of Newsweek. After re-launching in 1997 with the dress that started it all, DVF is now a global luxury lifestyle brand offering a full collection of ready-to-wear clothing and accessories including shoes, handbags, small leather goods, scarves, and jewelry. DVF is sold in over 55 countries, including 148 DVF owned and partnered stores throughout North and South America, Europe, the Middle East, and Asia Pacific.
In 2005, Diane received the Lifetime Achievement Award from the Council of Fashion Designers of America (CFDA) for her impact on fashion, and one year later was elected the CFDA's President. In this significant role, she has dedicated herself to fostering emerging talent and has grown the organization to over 500 members. In 2015, Diane was named Chairman of the Council.
Diane's commitment to empowering women is expressed not only through fashion, but also through philanthropy and mentorship. She sits on the board of Vital Voices, a non-governmental organization that supports female leaders and entrepreneurs around the world. In 2010, with the Diller-von Furstenberg Family Foundation, Diane established the DVF Awards to honor and provide grants to women who have displayed leadership, strength, and courage in their commitment to their causes. In 2014, Diane published her memoir, The Woman I Wanted to Be, which has been translated into five languages. In 2015, she was named one of the TIME 100 Most Influential People.
With her corporate headquarters in New York's Meatpacking District, Diane has long been a vocal member of the community and was actively involved in the campaign to save the historic High Line railway and to develop the High Line into what it is today. She also serves on the boards of the Statue of Liberty–Ellis Island Foundation and The Shed, the new center for artistic and cultural innovation in New York City.
Diane is married to Barry Diller. She has two children, Alexander '91 and Tatiana '92, and four grandchildren. With all of her successes, Diane happily maintains, "Children are my greatest creation."
Janet L. Yellen '67 LLD'98 hon., Keynote Speaker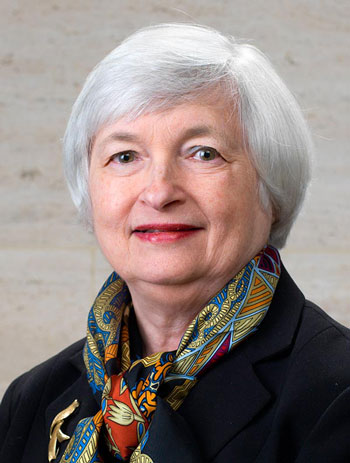 Janet L. Yellen began her four-year term as Chairman of the Board of Governors of the Federal Reserve System on February 1, 2014 and will serve as a member of the board until January 31, 2024. Prior to her current appointment, she served as Vice Chair of the Board of Governors. From 2004 to 2010, Dr. Yellen served as president and chief executive officer of the Federal Reserve Bank of San Francisco.
Dr. Yellen previously served as a member of the Board of Governors of the Federal Reserve System from August 1994 through February 1997, whereupon she was appointed by President Bill Clinton to serve as chair of the Council of Economic Advisers, a post she held until August 1999.
Dr. Yellen has written on a wide variety of macroeconomic issues, specializing in the causes, mechanisms, and implications of unemployment. She began her career as an assistant professor at Harvard University and then served as an economist with the Federal Reserve's Board of Governors before joining the faculty of the London School of Economics in 1978. In 1980 she joined the faculty of the University of California at Berkeley, where she was named the Eugene E. and Catherine M. Trefethen Professor of Business and Professor of Economics, and where she is currently a professor emeritus.
Dr. Yellen graduated from Brown University in 1967 and received her PhD in economics from Yale University in 1971. She received the Wilbur Cross Medal from Yale in 1997, an honorary doctor of laws degree from Brown in 1998, and an honorary doctor of humane letters from Bard College in 2000. She is a member of both the Council on Foreign Relations and the American Academy of Arts and Sciences, and has served as president of the Western Economic Association, vice president of the American Economic Association, and a fellow of the Yale Corporation. She is a Distinguished Fellow of the American Economic Association.
Meet the Steering Committee
See the members of the 125 Years of Women at Brown Steering Committee.